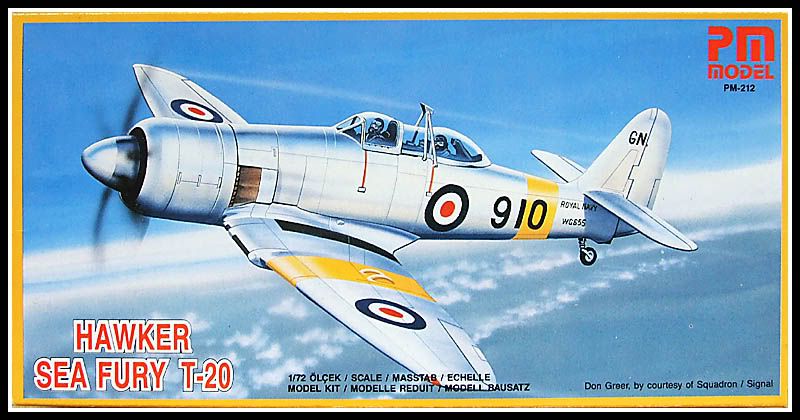 I actually like this kit, it has a good fit all around bar the canopy.
I wanted to do the RN historical flight version as seen on the box top but the decals were cracked beyond repair so I opted for the Deutsch Luftfahrt beratungsdients target tug version instead as I could use the minimal amount of decals left on the sheet.
Not a bad thing really as I have never seen one anyway.

The canopy on my example was slightly bowed and I had to glue the front part down first let it dry and then I glued the rear portion, then fill with white glue to get a decent fit.
I made a whip aerial out of an old toothbrush bristle.
The wing walkways were made from making a stencil and then overlaying that onto some black decal stock and cutting around it to get the shape.
I also used some plasticard for the wing radiator as that hid the hole there.
I made a rear canopy head rest also from bits of sprue.
The model was sprayed with white primer and then pre-shaded with Tamiya black.
I went around with the airbrush following the panel lines with red paint a few times and then filled in the centre panels to give some variation between them.
Apparently these things got a bit of a battering.
I then went over the panel lines with a HB pencil.
Then it was a case of using Klear, decal placement and then mixing klear with Tamiya flat to complete the model.
Here tis....
Deutsch Luftfahrt Beratungsdients ( DLB ) firm West Germany 1961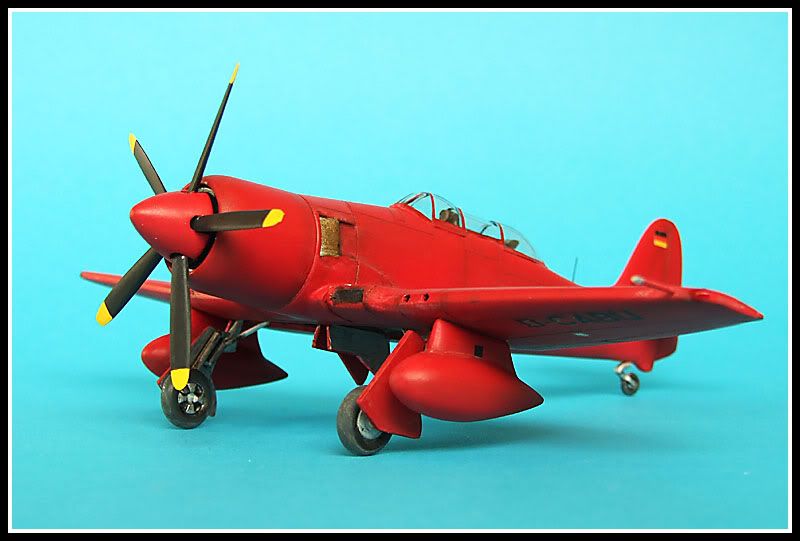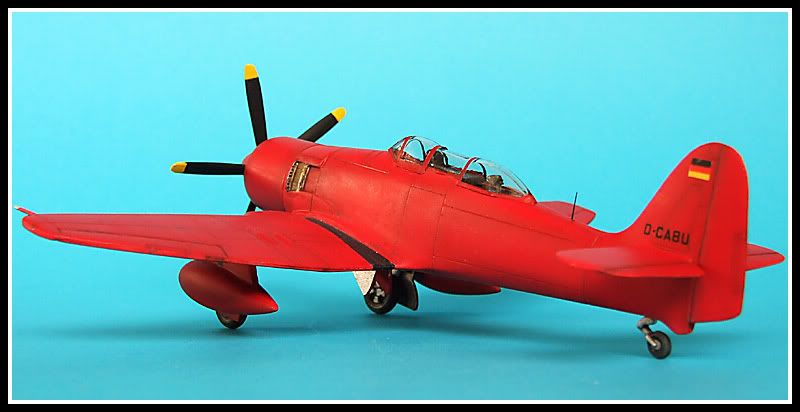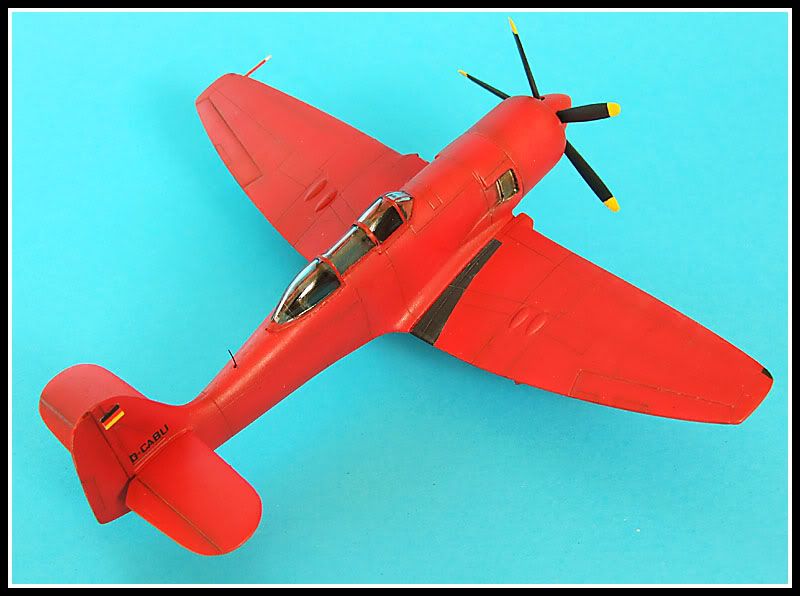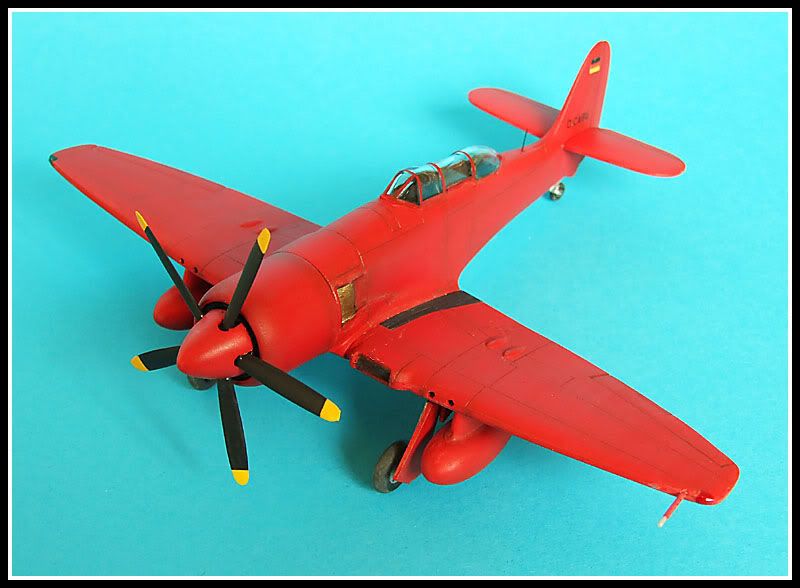 Regards
Mark